The core will be closed on 6/5/23 and 6/12/23. Please contact histocore@surgery.wisc.edu with any questions. We apologize for any inconvenience!
Please contact us at histocore@surgery.wisc.edu to coordinate sample drop off and pick up.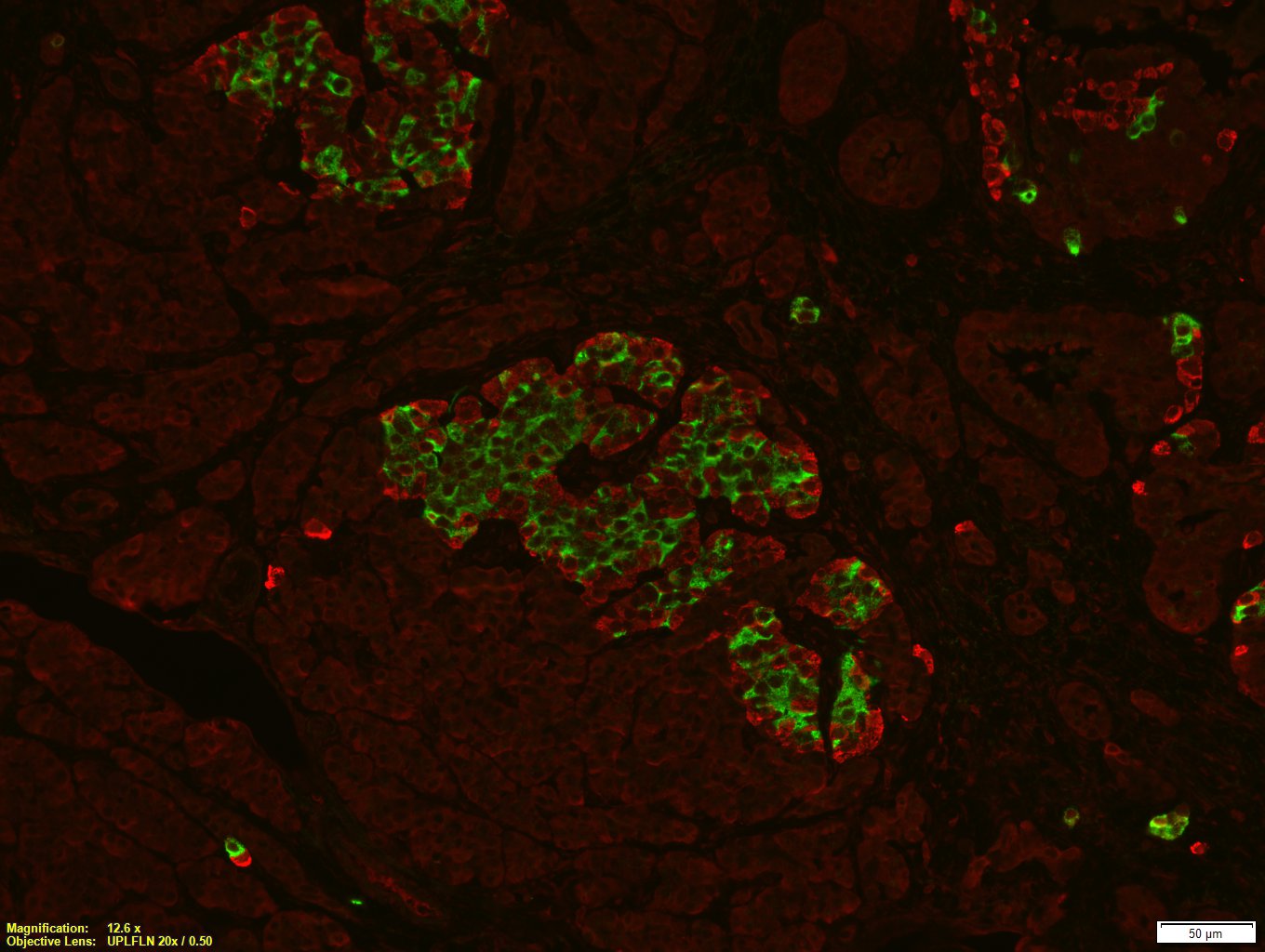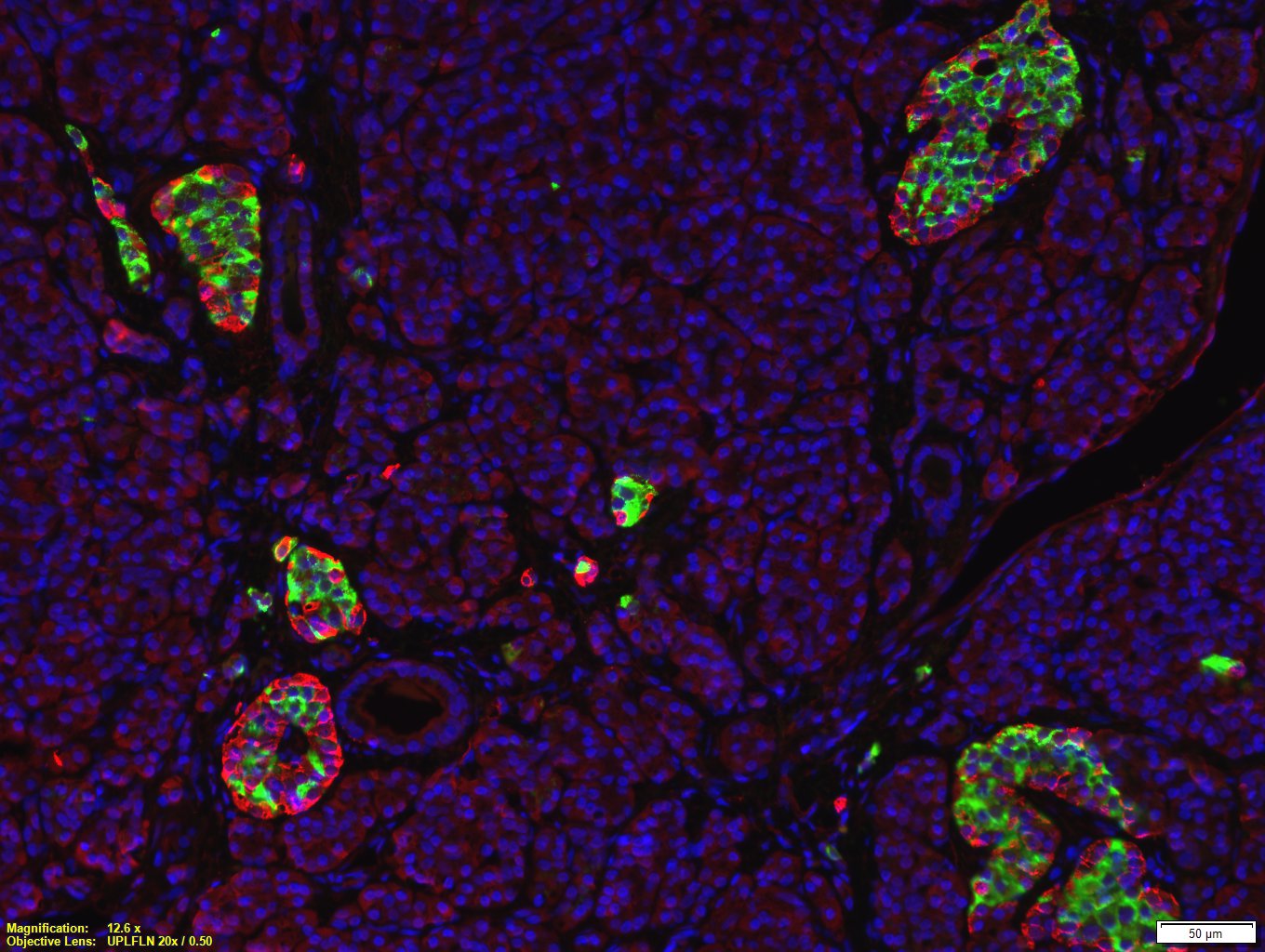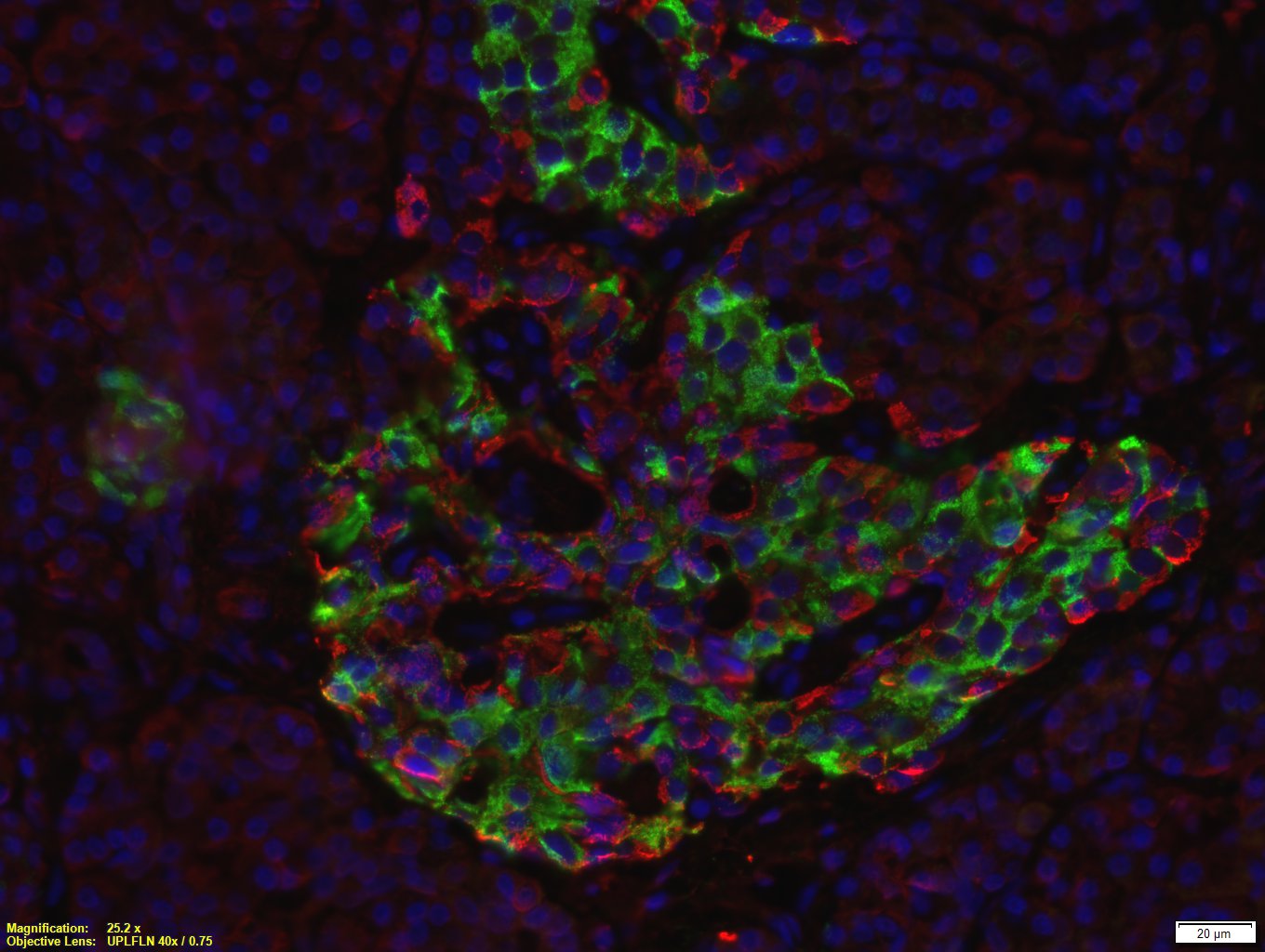 Overview of Services
The objective of the Core is to provide high-quality stained tissue sections on microscope slides to support clinical and basic science research at our institution.
Our facility offers a broad range of high-quality histological and immunohistochemical services available on a fee-for-service basis to investigators. Services include tissue fixation, processing, embedding, sectioning, staining and coverslipping of paraffin or frozen tissue sections. Staining of tissue sections ranges from routine H&E's (Hematoxylin-Eosin) Trichrome, and PAS. In addition, special stains such as Von Kossa, PicroSirius Red, Elastic and others are available upon request.
Our Core offers immunohistochemical staining with a general selection of antibodies. In addition, our services can expand to complement your research in the creation of protocols that include antibodies for immunofluorescent or immnuperoxidase studies. In addition double/triple antibody staining services are available upon request. More than 24 optimized mouse and more than 75 optimized human/monkey antibody staining protocols are available.
We also specialize in custom antibody staining optimized to fit your specific needs. Tutorials and equipment use are also available.
Please click on the link listed below to see our current price list.
The DOS Histology Core DOES NOT accept the following items:
-body fluids of any kind from any species
-whole adult animals
-samples containing prions, or any other biological agents at BSL 3 or higher
*Samples that are submitted must either be frozen or placed in fixative
**Please contact the core if you have any questions about these items**
Acknowledging the Histo Core
It is your responsibility to cite the Department of Surgery Histology Core in the Acknowledgments section of your manuscript and notify the Core when manuscripts that used our services are submitted for publication, indicating the journal citation.
"The author(s) thank the University of Wisconsin-Madison, Department of Surgery Histology Core Lab, Dr. Susan Thibeault PhD, CCC-SLP, PI of the DOS Histology Core, along with certified Histotechnologist Sierra Raglin, HTL (ASCP)CMP, and Lab Technician Rebecca Lyons-Oelze."
Leadership
Susan Thibeault
Principal Investigator
thibeault@surgery.wisc.edu
Location and hours of operation
Hours
Location

Monday - Friday


9:00 AM - 5:00 PM

H4/337 CSC

600 Highland Ave

Madison, WI 53792-7375
Links and Resources
Search available services:

View: by category alphabetically